Los Angeles Cardiology - Apex Cardiology Testimonials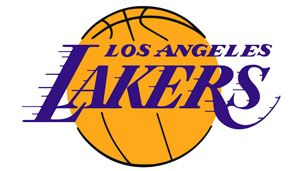 APEX Cardiology nurse Shaleeta Kiran administers a free blood pressure test at the Healthy Living / Healthy Business Expo held at Metlox Town Square in Manhatten Beach.
Ronny Turiaf / Los Angeles Lakers on Apex's 64 Slice CT Scanner
Dr. Farahi is a very friendly doctor, who takes the time to listen to his patients' concerns and provides the best for his patients.
Kim N. / Inglewood, CA from Yelp Reviews
I have met with two other cardiologists in the past and when I came in to bring my dad, Dr. Stan was very caring and professional with both of us. His facility is very nice and it was simple to make an appointment
Sherry W. / Beverly Hills, CA from Yelp reviews
I have been bringing my mother for quite a long time now, and I must say that it is a privilege to have her under the care of Dr. Weiss. He and his staff definitely show how much they care about their patients and have made my mother feel very comfortable under their care. We highly recommend him.
Vivi B. / Beverly Hills, CA from Yelp reviews
Dr. Farahi was very professional. I have never met a doctor with a personality like his. His staff was also very friendly and professional.
Davina P. from Zocdoc.com
My father has a serious condition as of late and I have been bringing him in to see Dr. Hattori. Dr. Hattori has been taking such great care of him. If it wasn't for Dr. Hattori and his wonderful staff, my father would not be alive today.
Pam D. / Hawthorne, CA from Yelp reviews
I was very impressed with Dr. Weiss and how he took the time to explain what he was doing in ways that I would understand. I felt very comfortable with him over the next few weeks of follow-up care.
Rommie M. from Zocdoc.com
I have been seeing Dr. Chesne for over 15 years now, and honestly I would not have had that time without him. He is a great doctor, with great bedside manners even after all those years.
Anonymous patient from Vitals.com