has the industry fastest and highest
resolution scanner
has the industry fastest and highest
resolution scanner
has the industry fastest and highest
resolution scanner
Los Angeles Cardiology - Apex Cardiology
The focus of every activity at Apex Cardiology is on quality care. Our patients will experience a level of personal attention that treats them as valued and invited guests, not only meeting but exceeding their expectations. At Apex Cardiology, we're committed to enhancing the care of our patients by providing a comfortable, friendly outpatient setting
Do you know your calcium score?
Joe Thompson, 42, is your average guy who thought he was doing all the "right" things to maintain good health. He has no history of high blood pressure or diabetes and he is a non-smoker. Joe's dad and his uncle, however, had heart disease and Joe was surprised to find out his Coronary Calcium Score was 93! See what Joe's cardiac risk is…
Type in Your Calcium Score Here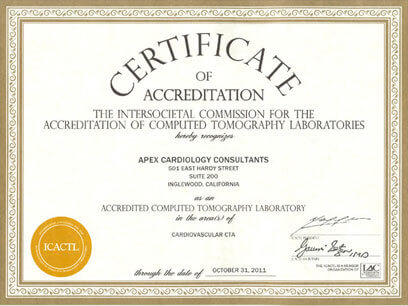 CERTIFICATE OF
ACCREDITATION
CARDIOVASCULAR CTA

"Dr. Farahi is a very friendly doctor, who takes the time to listen to his patients' concerns and provides the best for his patients."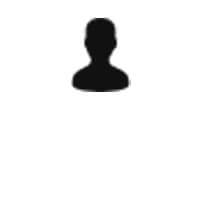 "Dr.Farahi was very professional. I have never met a doctor with a personality like his. His staff was also very friendly and professional."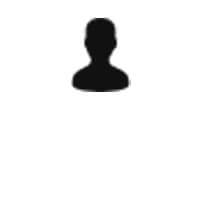 "I have met with two other cardiologists in the past and when I came in to bring my dad, Dr. Stan was very caring and professional with both of us. His facility is very nice and it was simple to make an appointment"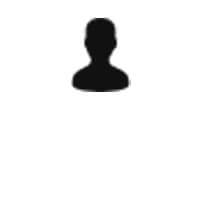 "I was very impressed with Dr. Weiss and how he took the time to explain what he was doing in ways that I would understand. I felt very comfortable with him over the next few weeks of follow-up care."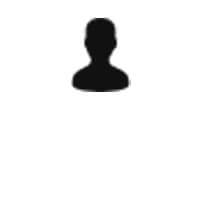 As a recognized leader in cardiology services for the community, Apex Cardiology offers CT Scan, full body scan, 64 slice scan, heart scan get benefits of the best cardiologist Los Angeles.
Apex Cardiology - Los Angeles Cardiology services
Cardiac CT Imaging/Non-Invasive Coronary Angiogram
Cardiac Catheterization / Invasive Coronary Angiogram
Coronary BalloonAngioplasty / Stenting
CT Peripheral Angiography, Peripheral Angioplasty
Laboratory Blood Test Evaluation
Cardiac CT Imaging Non-Invasive Coronary Angiogram
Using computed tomography and advanced computer software, we can now obtain a non-invasive image of the beating heart. This allows you to obtain detailed information about the structure of a patient's heart and coronary arteries, which until recently, was only available by an invasive coronary angiogram.
The extent of arterial calcification can also be determined using this procedure and is an important early indicator of the presence of coronary artery disease. These discoveries may lead to earlier treatment that will prevent a heart attack or possible death.